Environmental and Social Impact Assessment (ESIA) for South Lokichar Basin Oil Production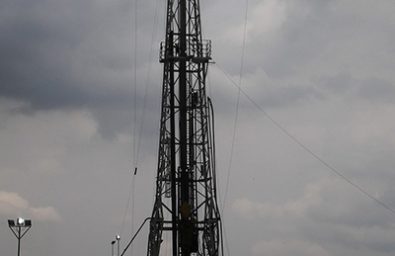 Narrative Description of Project
Tullow Kenya B.V. (TKBV) are proposing an Early Oil Pilot Scheme (EOPS) as an intermediate step on the road to the full commercialisation of discovered resources in South Lokichar. EOPS intends to produce 2,000 barrels/day, which will be trucked, using up to 20 (5 axle) tanktainers per day (up to 40 movements including the return), from the Early Production Facility at Amosing-1 wellpad to Eldoret, from whence it will be transported by rail. Further details of the project description are provided in EOPS Project report (1654017.502). The route will use existing roads (A1 and C46) which will be maintained by the Kenya National Highways Agency (KeNHA) to ensure additional road traffic from EOPS can move safely and efficiently to and from Eldoret. The Environmental and Social Impact Assessment (ESIA) for the EOPS will be completed by Golder Associates (Golder) and EMC Consultants later in 2016 and will cover the production facilities and activities, plus traffic movement to Eldoret, but not the road infrastructure or any associated upgrades.
Services provided by the firm staff.
EMC and Golder Associates has been requested by Tullow Kenya BV to provide expertise to evaluate the road infrastructure and existing traffic through Lokichar town and provide some recommendations to Tullow so that Tullow can advise and, if necessary, influence the KeNHA in their maintenance activities to help manage the technical, reputational and financial risks to the EOPS project.
How Can We Help You?
Get in touch with us on how we can help your organization meet its needs in environmental consultation.
Address
Shelter Afrique Centre,
Longonot Road,
Upperhill, Nairobi, Kenya
Telephone
+254 722 57 92 72
+254 020 440 6162