Environmental and Social Impact Assessment (ESIA) for Early Oil Pilot Scheme (EOPS) Storage and Export For Kenya Petroleum Refinery Limited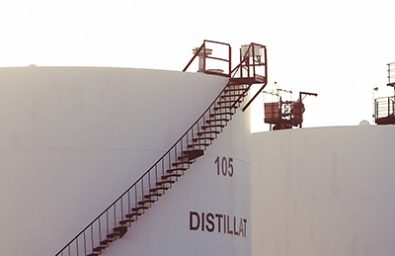 Name of Client:
Kenya Petroleum Refinery Limited
Narrative Description of Project
On 25th October 2015, His Excellency The President of the Republic of Kenya commissioned a Feasibility study to look into the option of early monetization of Kenyan crude oil prior to the construction of a crude oil export pipeline.
On completion of the project, KPRL will be able to accommodate 1.00 million barrels of crude oil as required by Tullow. About 176,000 barrels of the initial crude oil receipt will be tied up as deadstock in the operating tanks and pipeline contents. The project will directly occupy eight out of the eleven crude oil tanks at KPRL and one Fuel Oil tank. Some smaller tanks will also have to be built for the smooth operation of the project.
KPRL will be able to receive 20,000 barrels of crude oil per day by rail, and take 12 hours to complete the unloading activity therefore the balance 12 hours is for shunting and related activities by the transporter (RVR).  A crude export parcel size will take between 30 – 40 days to accumulate depending on the daily crude supply rate and the size of the crude export ship. KPRL will be able to load the export ship in 32 hours, which is within the typical allowed time of 36 hours for ship loading.
Services Provided by the Firm Staff.
EMC and SGS Kenya Limited has been requested by Kenya Petroleum Refinery Limited to provide undertake ESIA for the additional activities that KPRL has to institute within its facility to received the crude oil and exporting.
How Can We Help You?
Get in touch with us on how we can help your organization meet its needs in environmental consultation.
Address
Shelter Afrique Centre,
Longonot Road,
Upperhill, Nairobi, Kenya
Telephone
+254 722 57 92 72
+254 020 440 6162