Environmental and Social Impact Assessment (ESIA) for Early Oil Pilot Scheme (EOPS)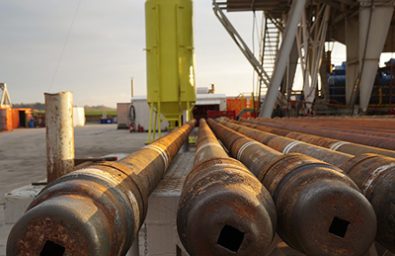 Narrative Description of Project
Tullow Kenya B.V. (TKBV), a subsidiary of Tullow Oil plc (Tullow), is evaluating the Development of a series of oil discoveries in the South Lokichar Basin, north-east Kenya.  Tullow is planning to develop its discoveries to enable production and further exploration to proceed in parallel.  The South Lokichar Basin Development Project includes oil discoveries within Blocks 10BB and 13T and represents the Full Field Development (FFD) of up to 5 fields: Amosing, Ngamia, Ekales, Twiga, Agete fields.  The intention is to construct an Export Pipeline to the Kenyan coastline, with a Marine Export Terminal.
In accordance with the Environmental (Impact Assessment & Audit) Regulations 2003 (as amended) TKBV will need approval from the National Environmental Management Authority (NEMA) before the project can proceed.  In order to obtain this approval, an Environmental Impact Assessment (EIA) is required.  The strategy TKBV have adopted is to prepare an Environmental and Social Impact Assessment (ESIA) for the Upstream activities of the project, with separate ESIAs prepared for the Export Pipeline and Marine Export Terminal. A Cumulative Impact Assessment (CIA) will also be prepared to identify and assess cumulative impacts that arise from the impacts associated with the Export Pipeline and Marine Export Terminal, plus other third-party projects likely to be implemented in the future within the same geographical region.
The Upstream activities include the following key components:
Wellpads in different fields within the South Lokichar Basin;
Interconnecting flowlines:
A Central Processing Facility (CPF); and
Support facilities and infrastructure.
Services Provided by the Firm Staff.
For the Upstream project ESIA, TKBV has contracted an international ESIA contractor (Golder Associates (UK) Ltd) that is supported by Kenyan-based ESIA consultants (EMC Consultants).  Studies including bodiverity, cultural, archeological, security, socio-economic, hydrology, air and noise among others began in 2015 and will be completed in 2016 December.
How Can We Help You?
Get in touch with us on how we can help your organization meet its needs in environmental consultation.
Address
Shelter Afrique Centre,
Longonot Road,
Upperhill, Nairobi, Kenya
Telephone
+254 722 57 92 72
+254 020 440 6162